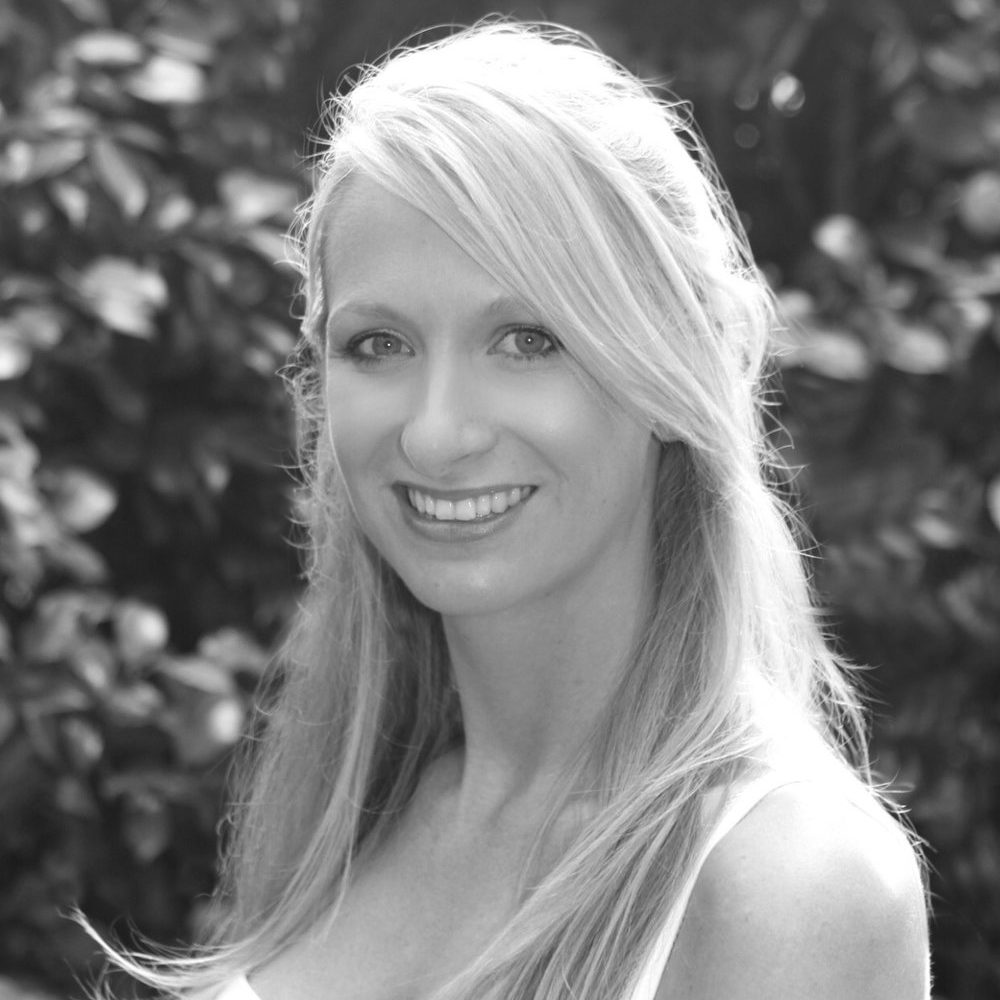 Chartered Physiotherapist MCSP,
HCPC – PH83040 and Pilates Instructor – APPI
Emma graduated from The University of the West of England (UWE) with a Bachelor of Physiotherapy in 2007. Since then she has worked consistently in private practice alongside NHS work in both Bristol and London.
Coming from a sports driven family, Emma developed a strong interest in exercise, rehabilitation and fitness. This led her to discover Pilates both as a practice and a passion, and as a result she has completed intensive programs to become a fully certified APPI Pilates instructor.
For Emma however, Pilates isn't merely exercise, it's a way of life and one she's used to inspire clients ranging from Victoria's Secret models, Bristol's emergency services, and senior citizens. She believes Pilates can be adapted for all and her motivational technique ensures that the practice is never dull.
During her time in London working for both the NHS and private clinics, Emma has gained a variety of experience and was particularly interested in neurological conditions such as Parkinson's Disease and stroke, amputees, orthopaedics, post-operative rehab (with some hefty personal experience) and musculoskeletal conditions.
Amongst other courses she has taken a specialised interest in pre and post-natal Pilates and exercise rehabilitation in osteoporosis and scoliosis. Emma has also completed many post-grad courses including shoulder pathology, rehab and myofascial release. Early in her career she honed these skills extensively while working for an American football team.
Emma has a special interest in hypermobility, which she has herself, and has had excellent results in limiting pain and further injury with a combination of physiotherapy, education and Pilates.
When she is not working, Emma enjoys keeping fit with dance, yoga and being anywhere near the sea. To find out more about Emma and the way she works please read her blog.
Chartered Physiotherapist MCSP, 
HCPC – PH110249, AACP, Pilates Instructor – APPI
Libby is a senior physiotherapist who graduated from the University of Brighton, with years of experience treating a wide range of skeletal, muscle and joint related aches, pains and injuries.
Libby started her career in the NHS, where she initially specialised in the field of acute medicine/ respiratory physiotherapy. She spent a lot of time working on a Dementia ward and has a keen interest in older persons' rehabilitation. During this time Libby also completed her Diploma in sports massage therapy.
Libby loves exercise, being outdoors and living an active lifestyle, as well as travelling and exploring new places. After working for the NHS, Libby decided to take her physiotherapy career to New Zealand in 2019, where she worked in Musculoskeletal private practice, treating patients within a clinic setting, running hydrotherapy classes and treating older persons in residential care homes. She also completed extra training in vestibular physiotherapy whilst in New Zealand.
Libby has since then worked across the private and public sector, back home in the UK, including working within a GP surgery as a First contact practitioner. Libby is additionally qualified in Acupuncture and Matwork Pilates, having done extra training alongside her recent work in private practice.
Libby is enthusiastic, full of energy and believes strongly in the power of guided exercise in helping each person to find an individualised way their bodies can move freely again, despite injury or pain."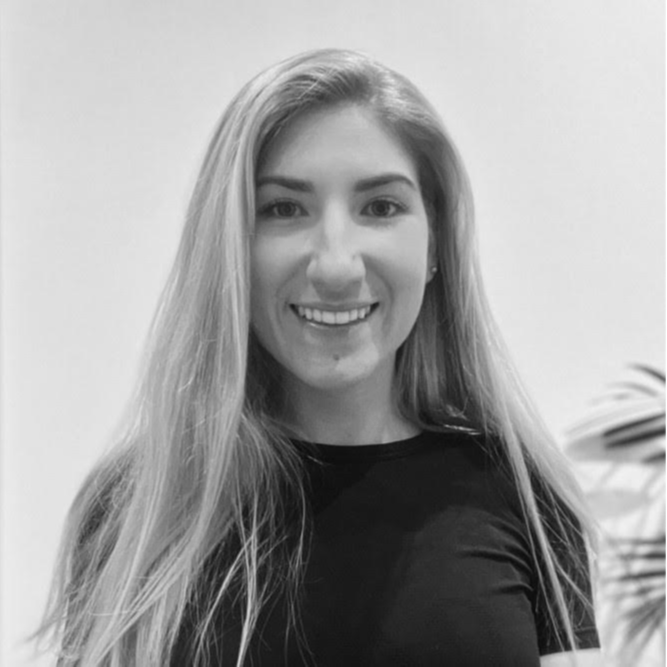 Women's and Pelvic Health Physiotherapist – MCSP, HCPC – PH107281
Katy is a Specialist Women's and Pelvic Health Physiotherapist who provides expert treatment for women and men of all life stages with Pelvic floor muscle conditions such as incontinence, urgency, pelvic organ prolapse, chronic pelvic pain and sexual dysfunction. Katy also has extensive experience working with women during the childbearing years and provides specialist assessment and treatment for pelvic girdle and low back pain during pregnancy as well as rehabilitation for abdominal diastasis (tummy seperation).
Katy graduated from King's College London with a first class degree in Physiotherapy and since qualifying has worked at some of London's leading teaching hospitals. As well as working full time in the NHS, Katy has experience working privately on Harley Street and at the Portland Hospital for Women and Children.
As a keen runner and Pilates lover Katy is passionate about working with you to develop an individualised rehabilitation programme which aims to fulfill your goals and keep you doing the things you love.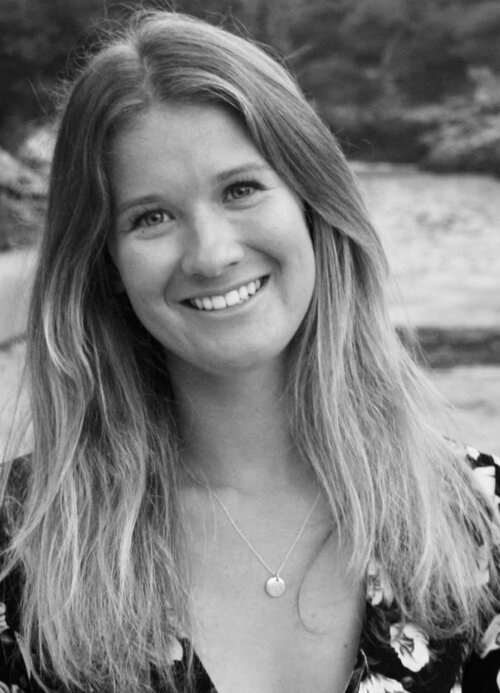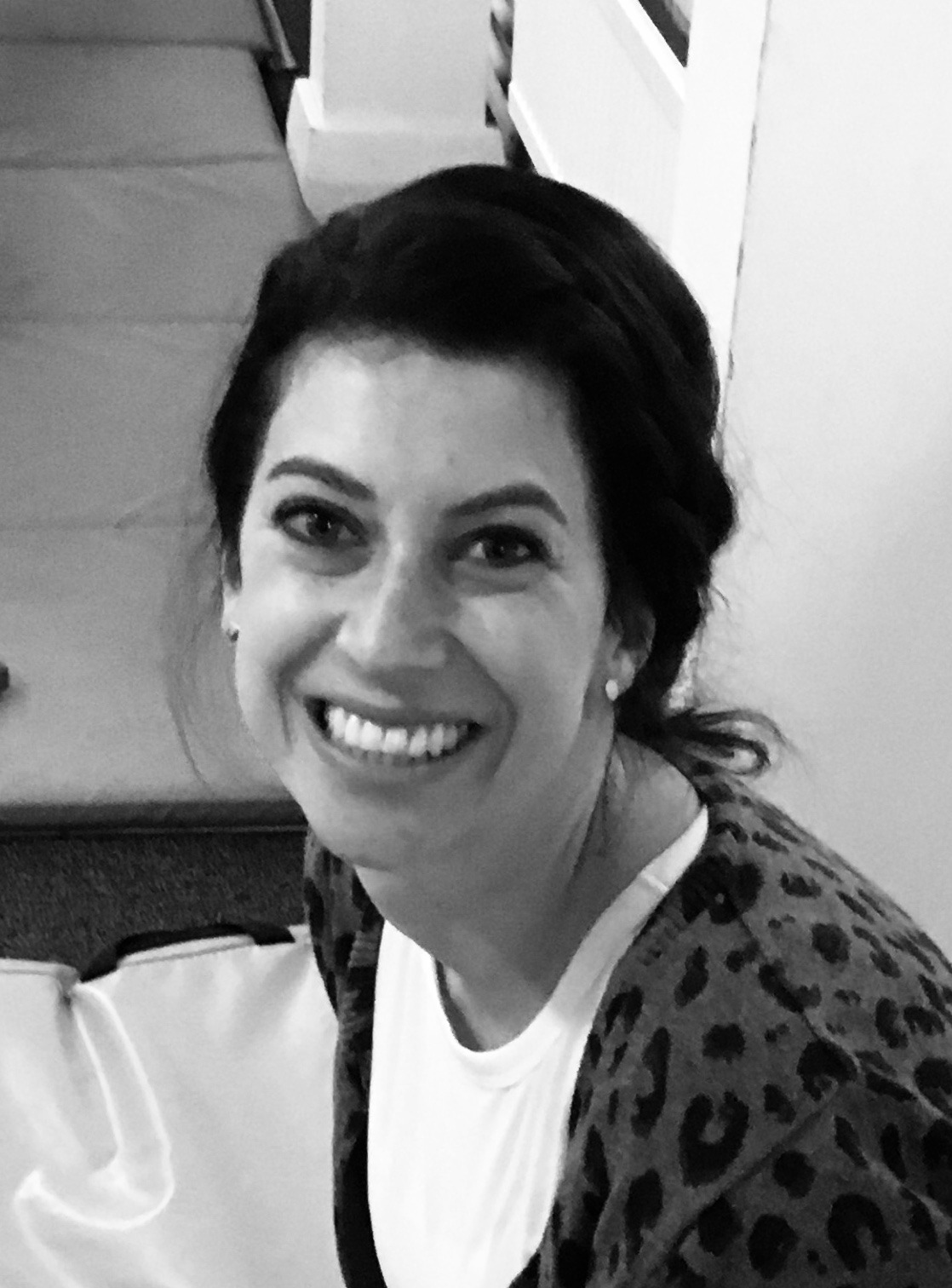 Physiotherapist MCSP HCPC and Pilates Instructor (APPI)
Anica graduated as a physiotherapist from Stellenbosch University (South Africa) in 2009. After graduating she focussed her career on Musculo-skeletal conditions and completed a Certificate in OMT (Orthopaedic Manipulative Therapy) in 2012 and thereafter her Master's degree in Physiotherapy in 2015. She is also an APPI trained Pilates instructor.
She has worked in different private practice settings and has always embraced working closely with the healthcare team. She also worked with a University Rugby Club in South Africa.
Since becoming a mother in 2019 she has grown her interest in Pelvic Health and is expanding her skillset in this area.
She believes in treating clients holistically with the aim being getting to the cause of the problem rather than just treating the symptoms. She believes movement and exercises are key factors in this and loves empowering her patients to improve quality of life and getting back to doing the things they love.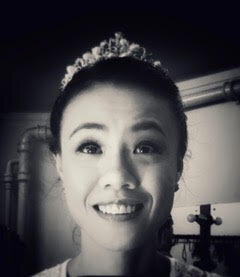 Certified Pilates Instructor (Polestar, BASI)
Don't be taken back by the look of her name. MaySze is 'Maisy' with the Zing, which is just like her life which is filled up with zings.
She is a qualified Pilates instructor on the full comprehensive equipment with a wide range of nursing background from midwifery to neonatal intensive care. With this nursing background, she is also certified in pre and postnatal Pilates.
Alongside this, she is also a classically trained ballet dancer and an avid runner with 7 marathons under her belt. This zingy life has unearthed different injuries that led her to Pilates over 10 years ago. Through Pilates, she discovered movement is not only limited in performance but also brings healing and restoration.
MaySze constantly brings her nursing and caring side into her Pilates sessions. She is a keen listener, not only to the individuals but also to their very own bodies. She believes that everyone has an amazing body with lots of potential and zings to discover and Pilates is a perfect platform to listen and explore it. She constantly finds joy and excitement when she is taking on a journey to help individuals to find their little zings in their movement and subsequently life.
Certified Pilates Instructor (BASI)
Silvia is a Pilates instructor and is certified on the full comprehensive equipment. Her technique helps to restore body awareness by performing small, precise and highly effective movements.
Silvia teaches Pilates as a universal language to maintain a strong brain to muscle communication for every stage of life. Therefore during her sessions expect your body to be more 'talkative' than it ever was before and be ready to listen to what it has to say!
She will support you to stay aware, move safely and efficiently.
Silvia is profoundly amazed by human nature and movement and therefore her interest has developed in various disciplines including classical ballet, gymnastics, Capoeira and functional training among others. This has taught her how essential Pilates can be for any type of mover in order to strengthen their body awareness and discover their full potential.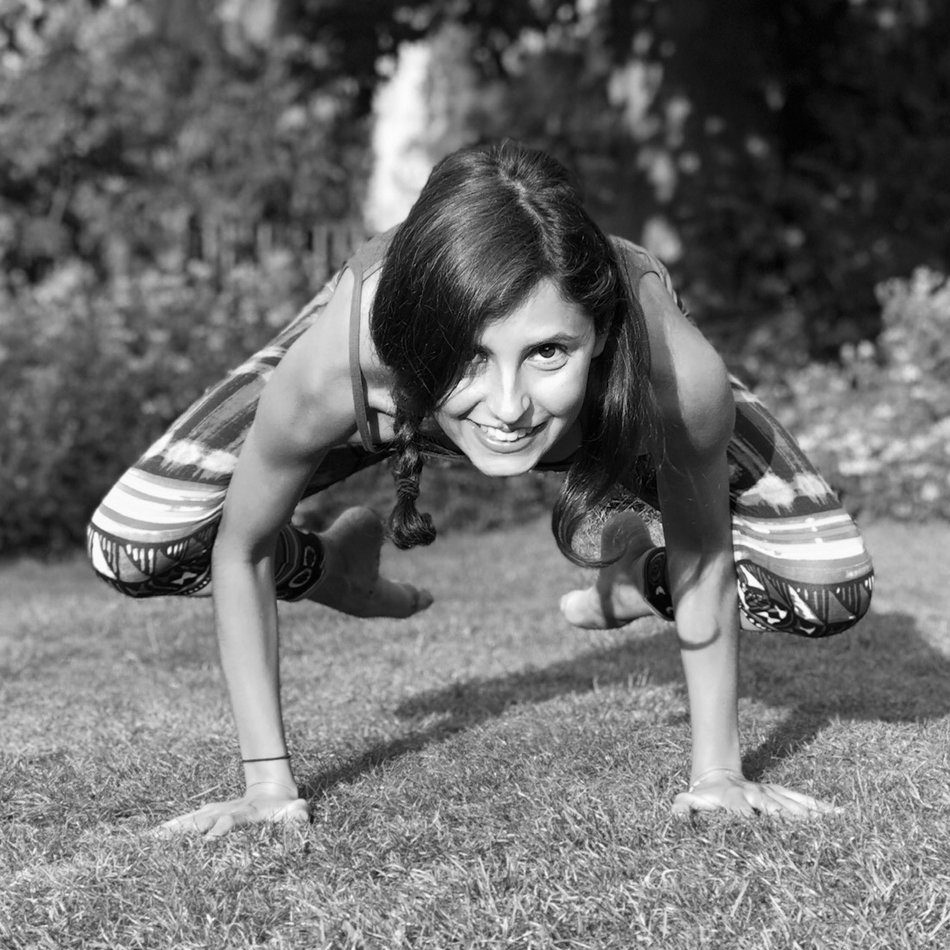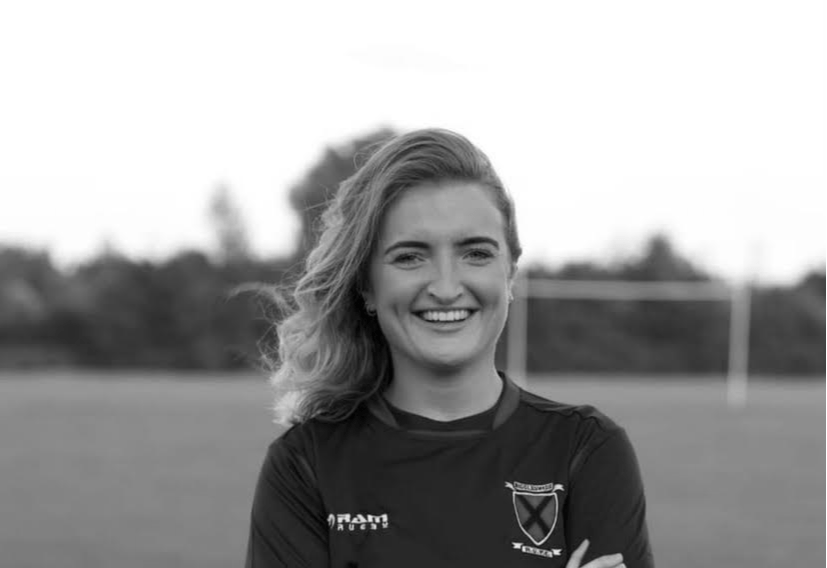 Sports Therapist and Pilates Instructor – APPI
Gina graduated from the University of Gloucestershire with a Bachelor of Science Degree in Sports Therapy in 2018. During her time at University, she has completed qualifications in sports massage, taping and acupuncture.
Since then Gina has been working in private injury clinic settings and within sports including rugby and athletics providing sports based assessment and injury rehabilitation. She has a particular interest in running biomechanics and injury.
In 2020, Gina worked in the NHS as a Physiotherapy assistant on a neurological rehabilitation ward where she gained a wealth of experience working with a variety of patients with neurological conditions including stroke and Parkinson's disease. This inspired her to move to London to study a degree in Physiotherapy where she then became a certified APPI Pilates instructor.
Gina is passionate about sports and movement. She has completed a number of half marathons and has played rugby from a young age. She also enjoys skiing, cycling and cross fit. She is highly competitive and goal orientated and thoroughly enjoys helping and encouraging people to work hard, get back to what they love and be the healthiest, fittest version of themselves.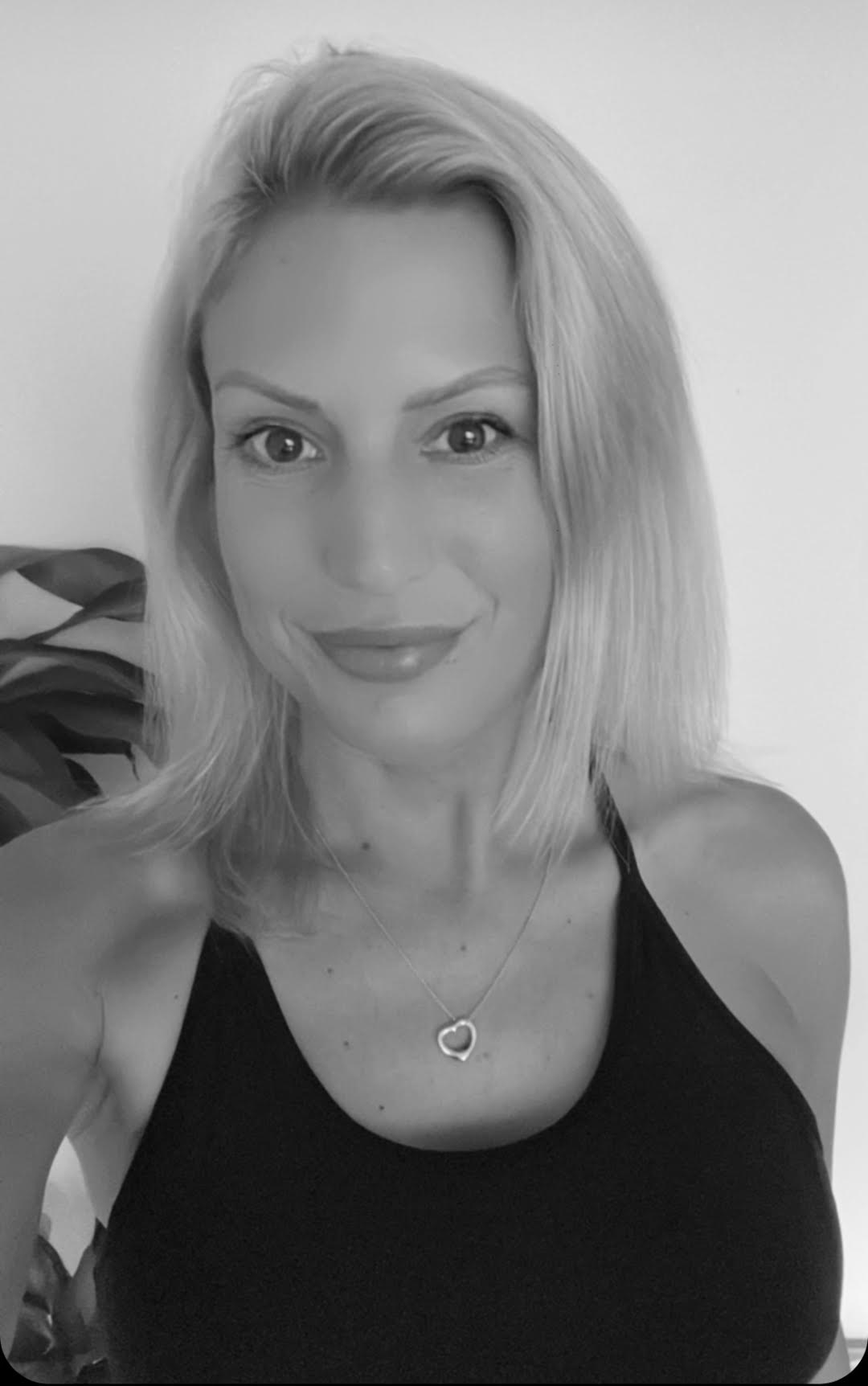 Certified Pilates Instructor – Classical
Elizabeth's Pilates journey began 7 years ago when she was an apprentice under Dorothee VandeWalle in Seattle Washington. Since moving to London 4 years ago, Elizabeth has continued to incorporate Pilates into her daily life and encourages her clients to do the same, for their well-being. Elizabeth enjoys teaching a fun upbeat Pilates classes while helping her clients fulfil their Pilates goals.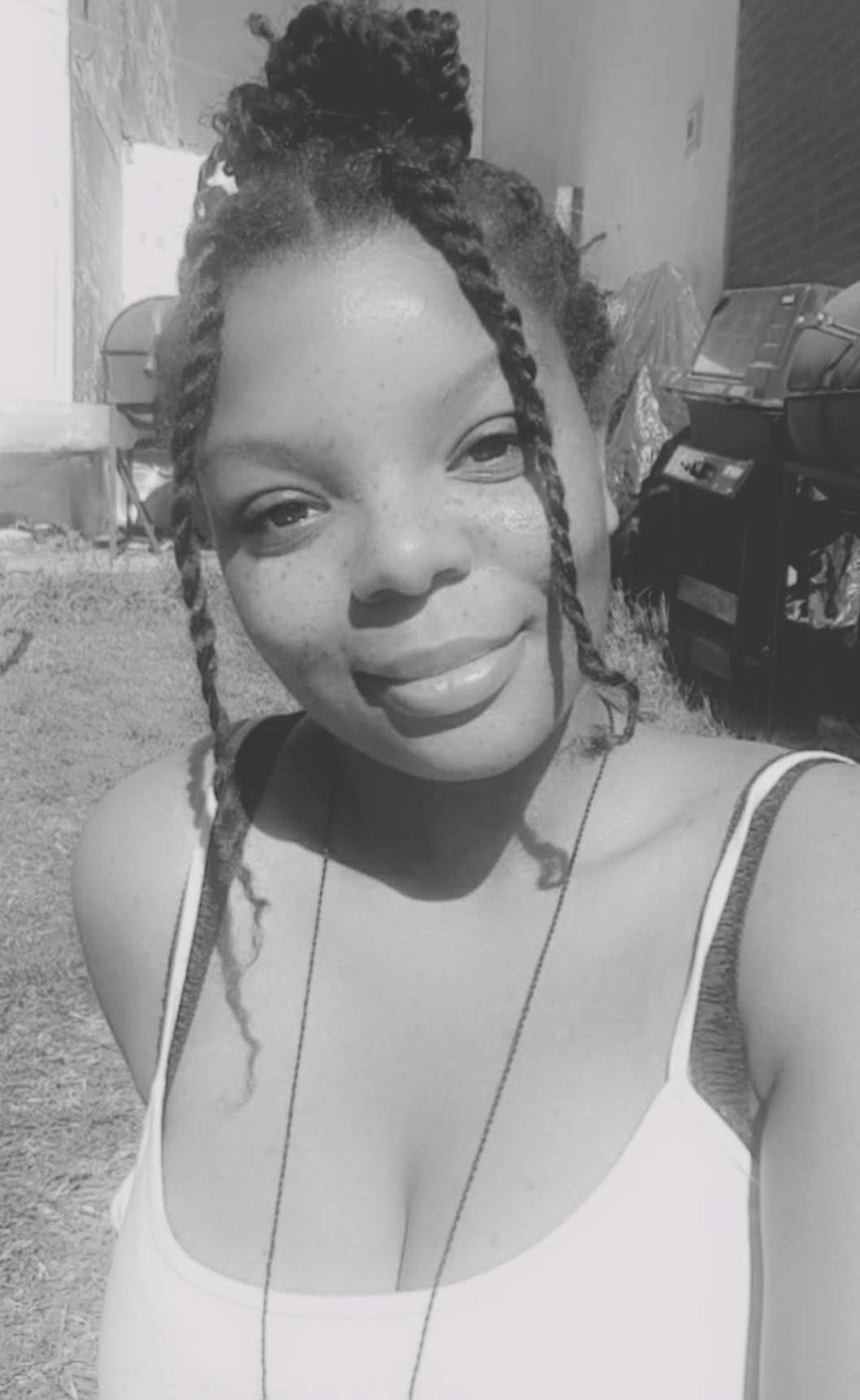 Sports Therapist
Jade is a sport therapist and has been practicing sports rehabilitation and massage since 2017. Striving to keep a positive demeanor and energy, she enjoys placing focus on client comfort. She previously worked for rugby clubs as an on site physiotherapist, at chiropractor clinics and hospitals. Always striving to help people improve their quality of life and ease any stresses they can encounter.
Jade is also on the path to being a physiotherapist herself and is looking forward to treating all aches and pains.
Certified Pilates Instructor – Stott
Kayla McClellan is an international multidisciplinary artist and researcher from Florida. They received their BFA Dance degree from Florida State University (2017) and her MFA Dance Science degree from London's Trinity Laban Conservatoire of Music and Dance (2019). Kayla joyously works within dance, theatre, film, and academia. As a choreographer/performer, Double Skin/Double Mind (DS/DM) instructor, and Pilates instructor, Kayla centres the physical and mental well-being of those who engage with their practices. Kayla ultimately desires to serve whatever community they reside in by connecting with individuals through her artistic practice and research.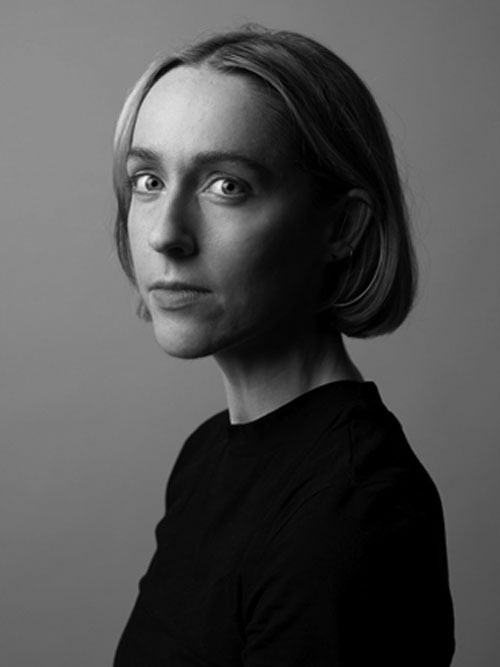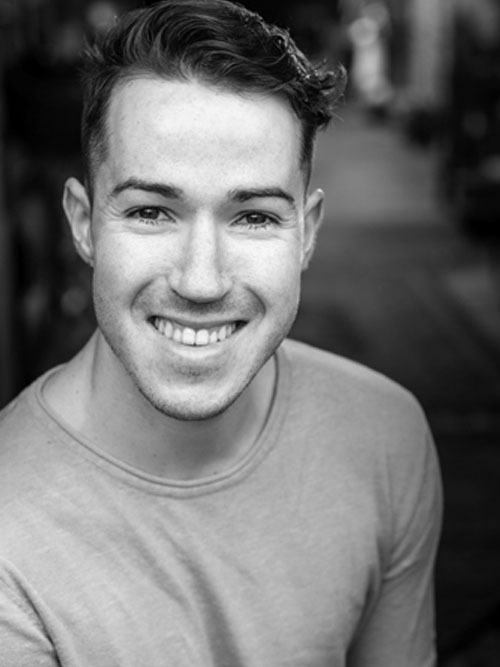 Certified Pilates Instructor – Stott
Trained in STOTT Reformer Pilates, Vincent has been working in the fitness industry for over 4years in London, with 10+years of being a Contemporary Commercial Dancer in Australia, New York & London. 
You can expect to be challenged whilst having a great time in his classes. He believes that Pilates is such a great source to strengthen and lengthen your body, it is also an opportunity to get creative and have fun!
If he had to describe his job; he would say "I help people connect with themselves, challenge their coordination, make them feel strong, and if I can make everyone laugh or smile at least once in class, I've done my job" 
Pilates Instructor – APPI
Olga is a passionate and skilled Pilates instructor and sports rehabilitation therapist. Having gained a BSc in Sport Rehabilitation and Injury Prevention from Middlesex University and APPI Pilates certifications.
Olga has excellent experience at working in private physio clinics and at Parkside hospital. Her skills and dedicated work is proven with happy and fully recovered patients.
She recommends Pilates as a great form of exercise to improve posture, fitness levels, confidence and overall well-being. Her favourite thing to do outside of work is travelling and walking her dog.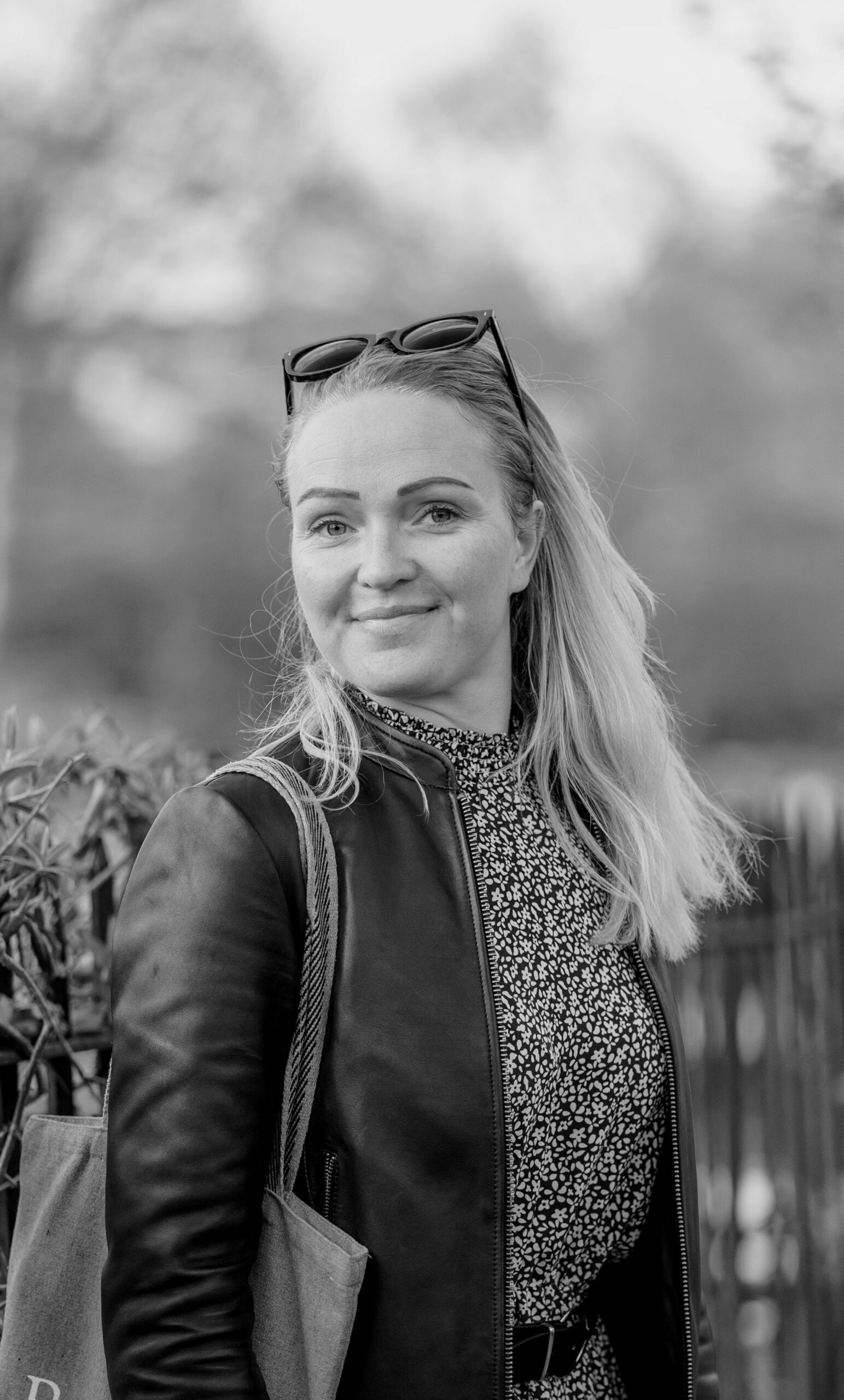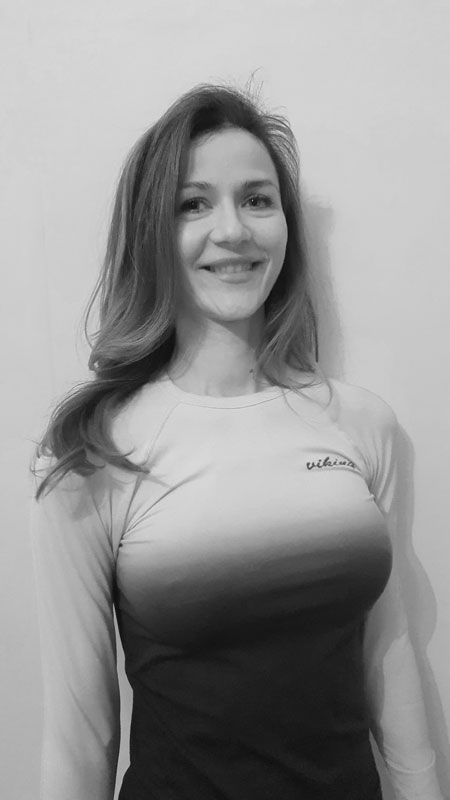 Pilates Instructor – Stott Pilates 
Sandra has developed her passion for Pilates after years of practicing and seeing the positive results in her own body and outlook. She is fascinated with how Pilates can improve not only one's physical but also mental wellbeing, as well as a lifelong activity to help us to live a more fulfilled life.
She is passionate about Pilates as well as teaching it. As a Stott certified instructor, she is currently undertaking the Polestar Rehab qualification as part of her continual development to deepen her knowledge and understanding of the discipline.
There is nothing more rewarding than seeing the progress of a client and why Sandra enjoys teaching a vast spectrum of clients, challenging them but always respecting their body and its range of abilities. Training with Sandra will never lack enthusiasm and positive energy!
I have developed my passion for pilates after years of practicing and seeing the positive results in my own body and outlook. I am fascinated by how pilates can improve not only one's physical but also mental aspect, as well as a lifelong activity to help us to live a more fulfilled life.  
I am passionate about pilates and teaching it. As a Stott certified instructor I am currently undertaking the Polestar Rehab qualification as part of my continual development to deepen my knowledge and understanding of the discipline. 
There is nothing more rewarding than seeing the progress of a client and why I enjoy teaching a vast spectrum of clients, challenging them but always respecting their body ranges. Training with me will never lack enthusiasm and positive energy!
Chartered Physiotherapist MCSP,
HCPC – PH107757, AACP
Nick brings experience from the public and private sector that enables him to assess, plan and manage the rehabilitation of a wide range of injuries.
Nick graduated from Sheffield Hallam University with a Bachelor of Science Degree in Physiotherapy. During his time at university, he completed a qualification in sports strapping and taping. Whilst studying for his degree, Nick worked at Sheffield Wednesday F.C Academy as a student Physiotherapist learning sports-based assessments and rehabilitation.
Nick moved to London in 2018 to develop his clinical skills and experience in Physiotherapy. In addition to working at Reform Physiotherapy and Pilates, Nick is a Specialist MSK Physiotherapist within the NHS. He is also a qualified in Acupuncture and is a member of the Acupuncture Association of Chartered Physiotherapists (AACP).
Prior to working in London, Nick worked in the Peak District, Derbyshire, where he worked in outpatient clinics, health centres and GP surgeries.
Nick is passionate about sports, fitness and well-being. He enjoys watching and playing a wide variety of competitive sports including rugby and football. In addition, he enjoys to travel; experiencing new cities, cultures and food.
Nick believes that everyone has the ability to improve and better themselves physically and mentally, which is key to enjoying life.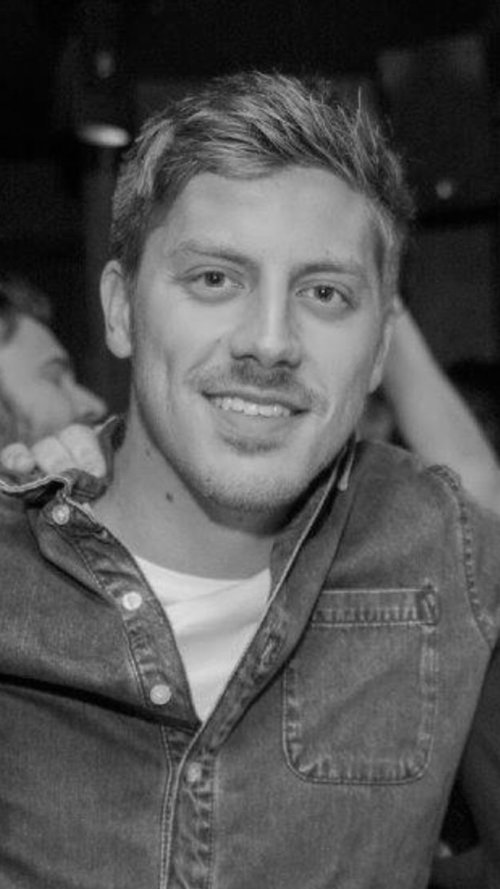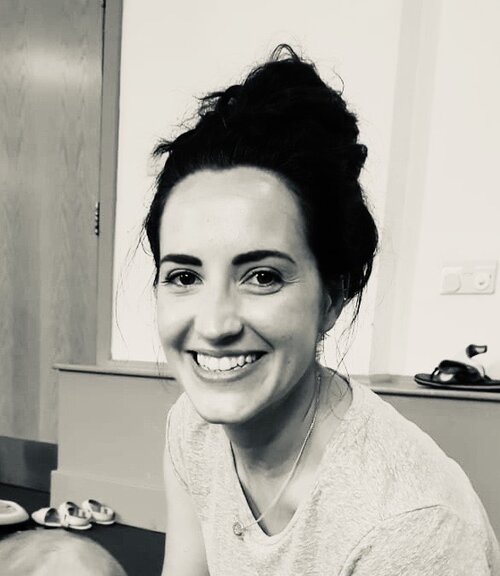 Chartered Physiotherapist MCSP,
HCPC – PH96276 and Pilates Instructor (APPI)
Karlene graduated from the University of East Anglia with an MSc Physiotherapy (pre-registration) in 2011. Since then she has worked full-time as a physiotherapist across two busy NHS Trusts and taught Physio-led Pilates for the last 5 years.
Karlene is both APPI certified and trained and has a strong understanding of rehabilitation and strength and conditioning from her previous Physiology and Sports Science degree. She is passionate about working collaboratively with clients to optimise their sense of movement, daily function, and leisure/sporting performance and always strives to help clients develop their self-confidence and self-efficacy in managing both short and long-term pain conditions.
As a Team Leader within the NHS Karlene works on a daily basis with those with musculoskeletal pain, hypermobility, scoliosis, neurological conditions, polytrauma, elective surgeries, osteoporosis, and many more conditions, ensuring clients achieve their goals regardless of fitness level and exercise experience – and most importantly, ensuring they enjoy the process along the way!
Sports Massage Therapist ITEC, MSMA
Naomi is a level 4 qualified Sports Massage Therapist and has worked with clients from a range of backgrounds, from athletes and performers, to office workers. She aims to provide a truly personalised service, putting the needs and wellbeing of the client at the heart of the treatment.
Originally from Norfolk, but having lived in London for well over 10 years, Naomi has always been fascinated by the human body and how it works. Her journey into sports massage therapy has therefore been a logical progression, albeit along a varied path.
Naomi made the move to London in 2006 to pursue a degree in performing arts. Intensive training, and later a brief stint of professional work, in contemporary dance and physical theatre compounded her interest in physicality and movement. However, a career change resulting in many years spent at a desk, meant Naomi had to find new ways to channel her energy, and over the years has taken up triathlon, yoga, Pilates, aerial hoop, bouldering and still sometimes manages to fit in the odd dance class.
Recognising that her passion lies in movement (whether that be dance or distance running), Naomi took the decision to train as a sports massage therapist at St Mary's University and now uses her varied knowledge to help keep others moving well.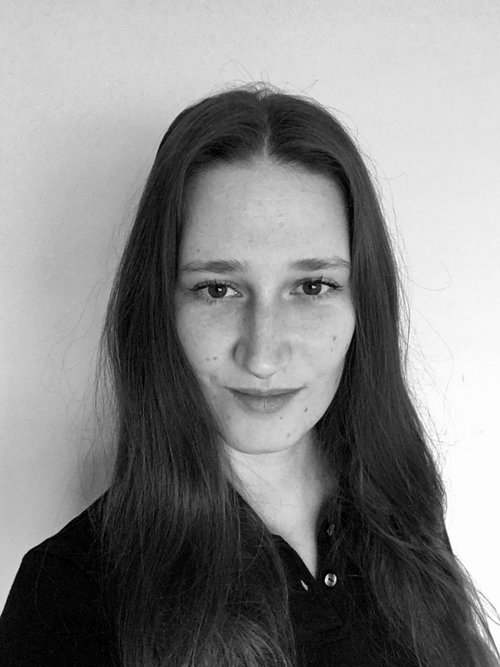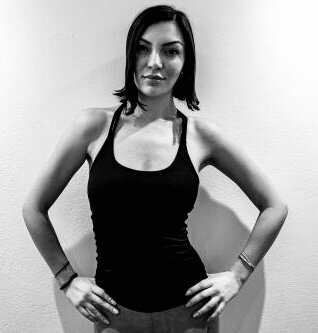 Pilates Instructor (STOTT)
Melda is a former professional basketball player.
Her path crossed with Pilates when she got an unfortunate knee injury 10 years ago. Pilates immediately became her life. She is Balanced Body, STOTT trained and she previously managed her own studio with gymnastics federation approval for 3 years in Istanbul. She is also a post-treatment rehabilitation trainer.
Melda firmly believes Pilates is the most effective exercise for posture, well-being and body shape.
Chartered Physiotherapist MCSP
HCPC -PH126546
Victoria graduated from Middlesex University with a Bachelor of Sport and Exercise Rehabilitation.
She worked privately with a variety of clients ranging from athletes to the general public, before beginning a Masters degree in Physiotherapy.
Victoria also worked in acute mental health facilities, and has a special interest in the psychological elements of injury and rehabilitation. Since graduating as a physio, she has worked in private practice, treating a wide variety of musculoskeletal conditions and post-operative cases. Made in Birmingham, but she has lived in London for 8 years. In her spare time she enjoys spending time with family and friends. She has the travel bug so loves to travel and be in or near the water. She dedicates time to going to the gym regularly, when she can fit it in, she also loves to run and practice yoga.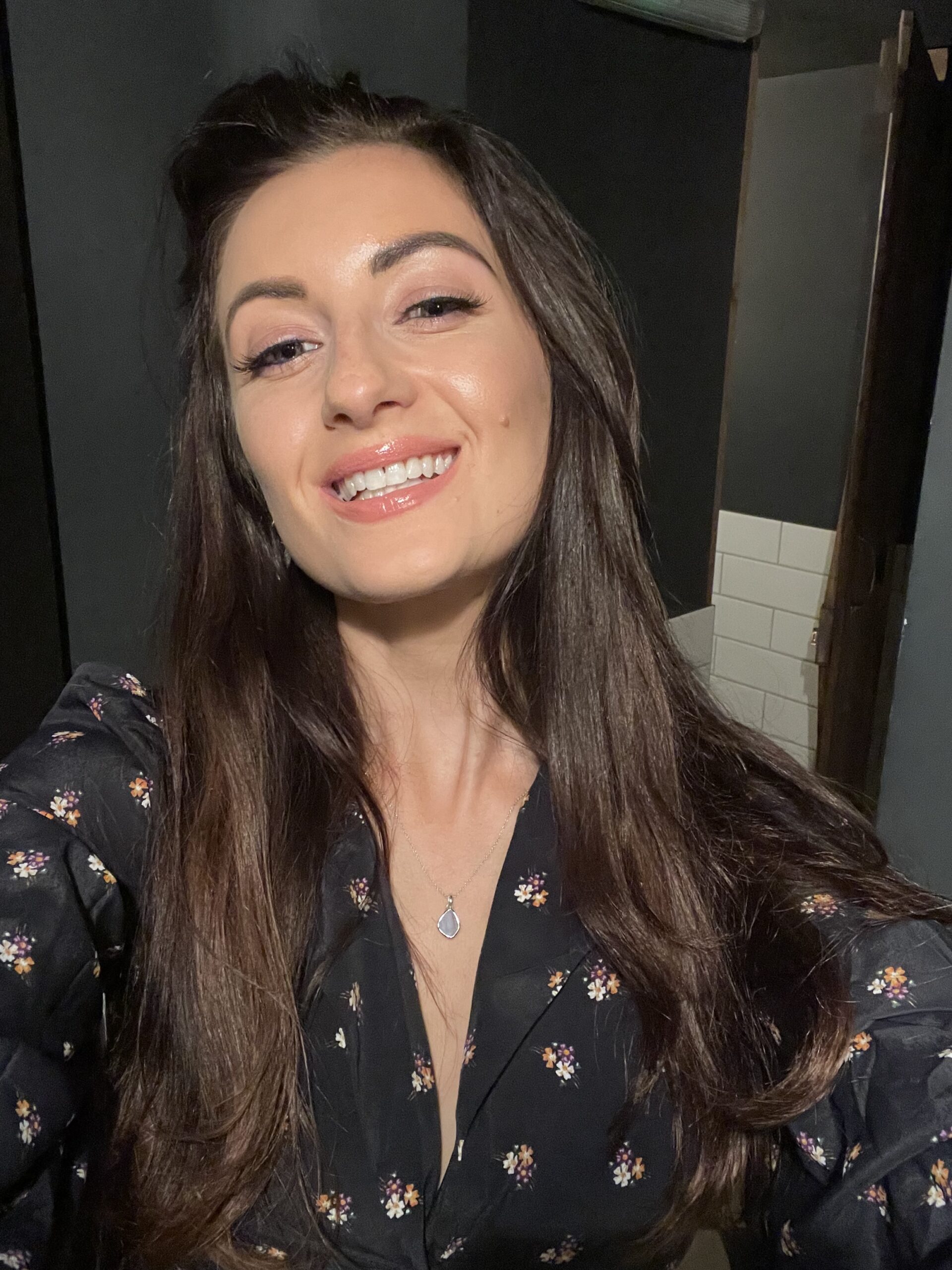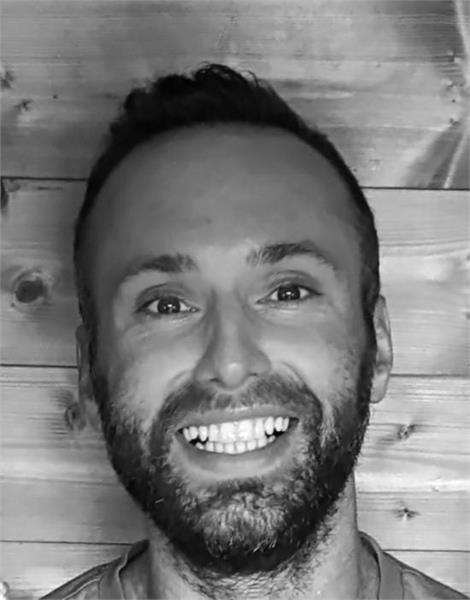 Chartered Physiotherapist MCSP
HCPC – PH80882
Phil graduated from Salford University as a Physiotherapist in 2006.
Following his graduation, Phil worked in Ireland for a private Physiotherapy clinic and alongside this worked with a local football club treating sports injuries and providing pitch side first aid.
His NHS career started working in Manchester Royal Infirmary gaining experience in various physiotherapy specialities before taking on a senior role in musculoskeletal physiotherapy.
Whilst developing his NHS career Phil also worked with the Cheshire and Irish Exile Rugby team providing physio treatment and pitch side assistance.
Phil moved to London in 2017 to continue his career. He has continued his role as a Specialist MSK Physiotherapist both within the NHS and private practice.
He is qualified in Acupuncture and uses this as an adjunct to Physiotherapy treatment. Phil is passionate about fitness and health and well-being. He's a keen triathlete having just completed Ironman Ireland and enjoys competing in the UK and abroad.
Phil is also a very keen traveller having been almost 70 countries over 6 continents. Phil understands the importance of helping Patient's reduce pain and injury through education and rehabilitation. He enjoys working with Patient's to reduce future injury risk and achieve their personal goals to get back doing what they enjoy.
Chartered Physiotherapist MCSP,
HCPC – PH123286 and Pilates Instructor – Polestar
Dionne has gained a First Class degree in BSc (hons) Sports Therapy and a Distinction in MSc (pre-registration) Physiotherapy.
Since then, she has had extensive experience working in two busy NHS London Trusts, rotating between a range of areas such as post-surgery, gynaecology, obstetrics, oncology, haematology, respiratory, orthopaedics and elderly care.
Before training as a Physiotherapist, she was a contemporary dancer for over 10 years, having trained at The Place London. Alongside her dance training, Dionne has practised extensively in Pilates. She has completed APPI Matwork courses and has recently completed Polestar Comprehensive Equipment course. Dionne has also had experience treating elite athletes within a range of sports, including dance, netball and rugby.
She has a holistic approach to the management and treatment of injuries and strives to utilise evidence based research to help clients to reach and maintain their goals. Outside of work, you can find her in a yoga, Pilates or dance studio!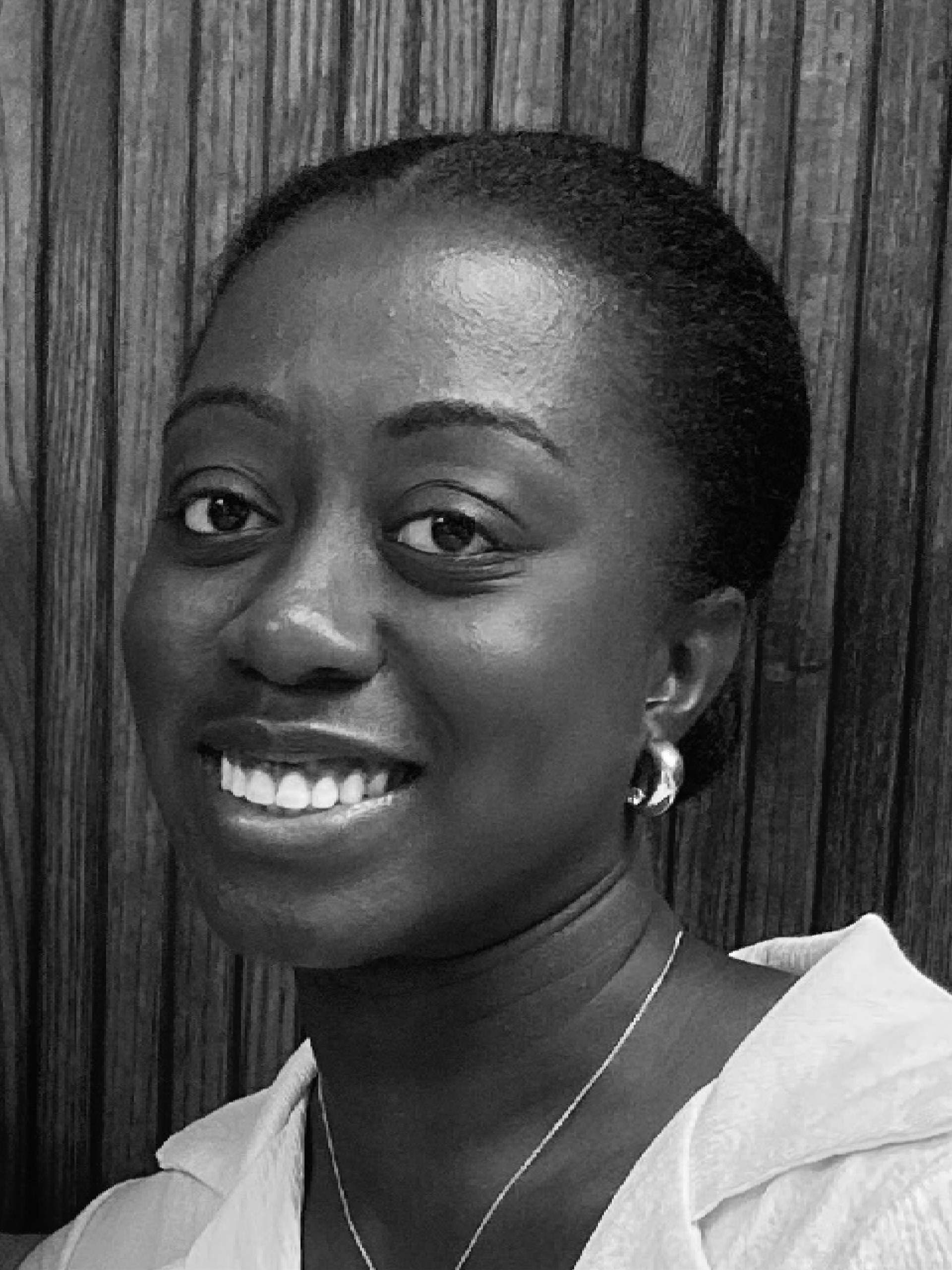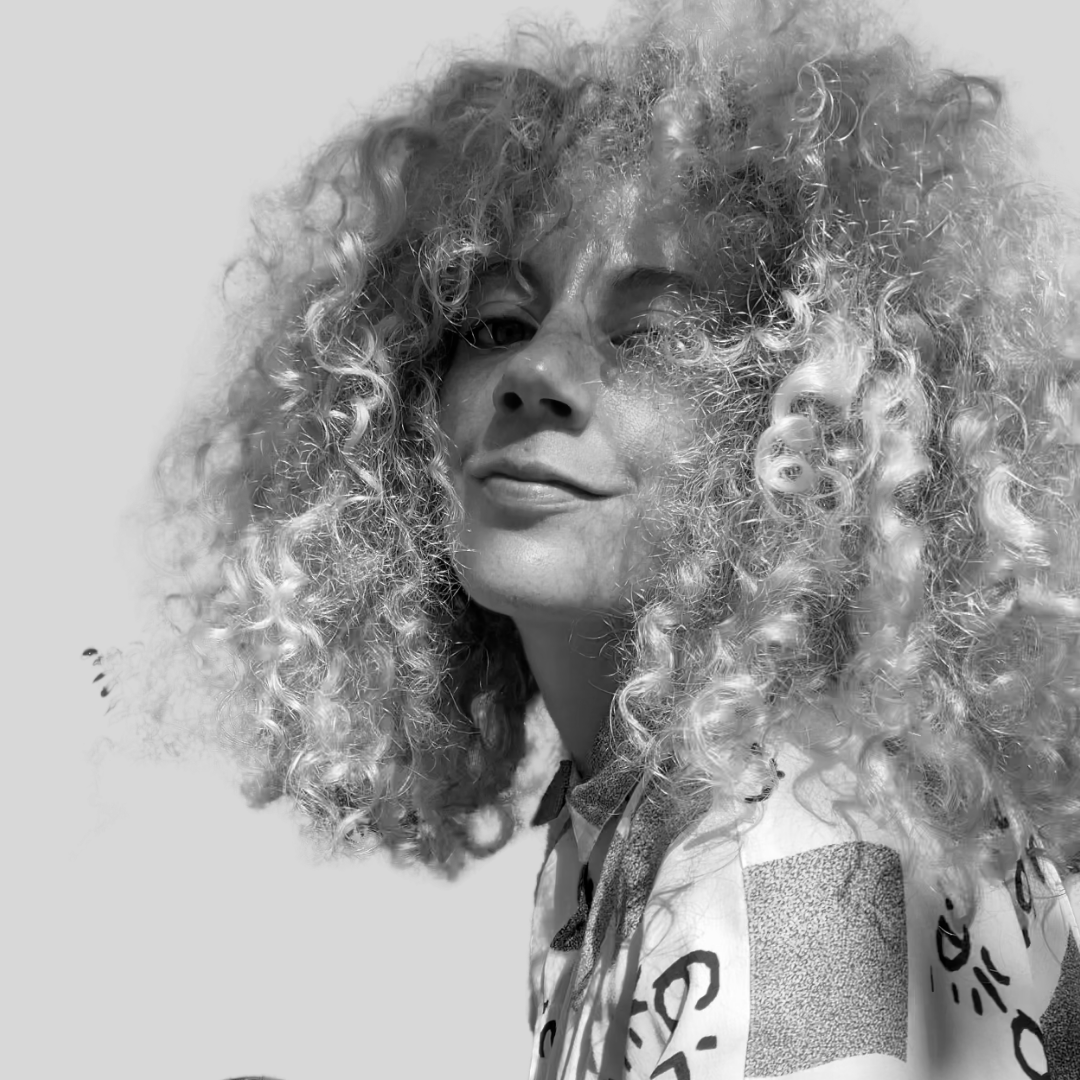 Certified Pilates Instructor – BASI
Kalena has always had a passion for movement. As a former professional ballet dancer, she iscovered the importance of adding Pilates to her daily routine to improve technique and manage injuries.
Originally from New Zealand, she has performed and taught in the UK, USA and Australasia and qualified as a comprehensive BASI Pilates instructor in Melbourne, Australia. In addition to Pilates, Kalena has worked in the creative industries. During this time, she applied her passion for movement in the modern workplace and developed wellbeing initiatives to promote community and employee engagement.
To Kalena, Pilates is all about making her clients feel good – inside and out. She is dedicated to creating a positive space for anyone looking to explore the benefits of Pilates and her classes are renowned for being welcoming, supportive, and methodical. She is passionate about equality and spends her time championing movement spaces which respect diversity and everyone's individuality.
If you have any questions you can get in touch on 0203 645 1490 or info@reformphysio.com. If you would like to book a class or appointment then you can book online below!
Having felt very unfit due to lack of exercise I started with Emma some weeks ago to improve flexibility and strength and am loving getting my body moving more. Also I feel so secure and comfortable with the workout programme Emma chooses which is nicely challenging for my fitness level and makes me feel much better from week to week!! Just what I needed.
Since I started working with Emma Law my lifts have improved to the point where I am considering record attempts in my weight and age category, so Pilates works for powerlifting! Thanks Emma.
Emma was excellent in helping me get strong enough to ski again after a complicated knee fracture. She is extremely knowledgeable, encouraging and positive. She worked with me in the gym and tailor-made an exercise plan to work on. I am back enjoying skiing! Thanks Emma!.
Pilates sessions with Emma have completely changed the way I move! My posture has improved, i'm more toned and a recurrent back/neck problem has all but disappeared. I highly recommend Emma's excellent classes.
Three years ago, at the age of 57, I decided to take up Pilates to help my body to move more freely and I am so glad that I found Emma who has been an amazing teacher, fully understanding my limitations and successfully working with me to improve my flexibility, core strength and posture.
I initially sort treatment to manage severe chronic neck pain from Cervical spondylitis. I was also due for a knee replacement, both degenerative conditions. Emma is highly skilled in the precise attention to the details of rehabilitation. Her ability to focus intently on 3 clients with different health issues in the same session is constant. It is that energetic approach that has resulted in my ability to build strength and to retain overall function. My neck pain has reduced considerably and I was able to recover from the knee surgery rapidly.